Plam Werks Wheels & Tires
---
---
Tire Replacement & Balancing
---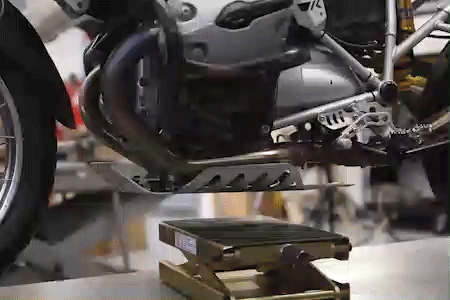 Plam Werks provides fast and convenient service for swapping out the tires on your street, track, or off-road motorcycle. Your are welcome to bring in the wheels or entire bike, we can quickly and efficiently service any make or model of bike. Plam Werks prides themselves on providing a cost efficient and hassle-free experience.
Additionally, we can order tires from any major manufacture: Continental, Bridgestone, Metzler, Avon, Pirelli, etc. That relieves the headache of having to purchase and transport them yourself. Many of our clients simply schedule an appointment, ride their bike over and have a coffee while we quickly and efficiently install their new rubber. You are also free to bring in your own wheels and tires, and we can install them and get you back on the road.
Wheel Removal & Installation
In addition to mounting and balancing motorcycle tires, Plam Werks can remove the wheels, front and rear, directly from your motorcycle and re-install them which freshly mounted rubber. Whether your motorcycle is a chain drive, shaft drive, or belt drive, we can professionally uninstall/install your wheels and tires on our in-house motorcycle lift and plethora of specialized tools.
Tire Mounting
Plam Werks can quickly remove your old rubber and mount up new tires to all makes and models of motorcycles. We have specialized tools to protect the finish of your painted, powder-coated, or chrome wheels ranging in size from 10″ up to 24″. Whether your wheels are spoked or mags, Plam Werks can properly mount bias-ply, radial, tube-type, and tubeless tires.
Tire Balancing
To ensure your motorcycle has a smooth ride, Plam Werks uses a top of the line Spin Balancer which feeds your tire/wheel information into a computer algorithm to optimize the placement of wheel weights. Although this takes a bit longer than a static balancer, it results in a more accurate balance which translates into a smoother ride for you – whether you ride on the track, street, or off-road.
---
Motorcycle Specific Machinery
---
We use a work horse of a machine from K&L that is specifically designed for motorcycle tire changing. This machine works with both tubed and tubeless tires. The high horsepower power-plant can make easy work of even the stiffest side wall. The wheel is firmly held in place through an air compression system. This system makes working on damaged tires, such as those with a broken bead, easier to manipulate.
Once the new rubber is on your wheels the process moves over to our state-of-the-art wheel balancing system. The wheel balancer utilized a computerized calibration systems, and has a range of modes for your specific needs. Our weight and placement is optimized to a 5g calibration accuracy. We can work on rims from 10" to 24" in diameter, so you can also bring in ATV, trailer, or donut-spare wheels.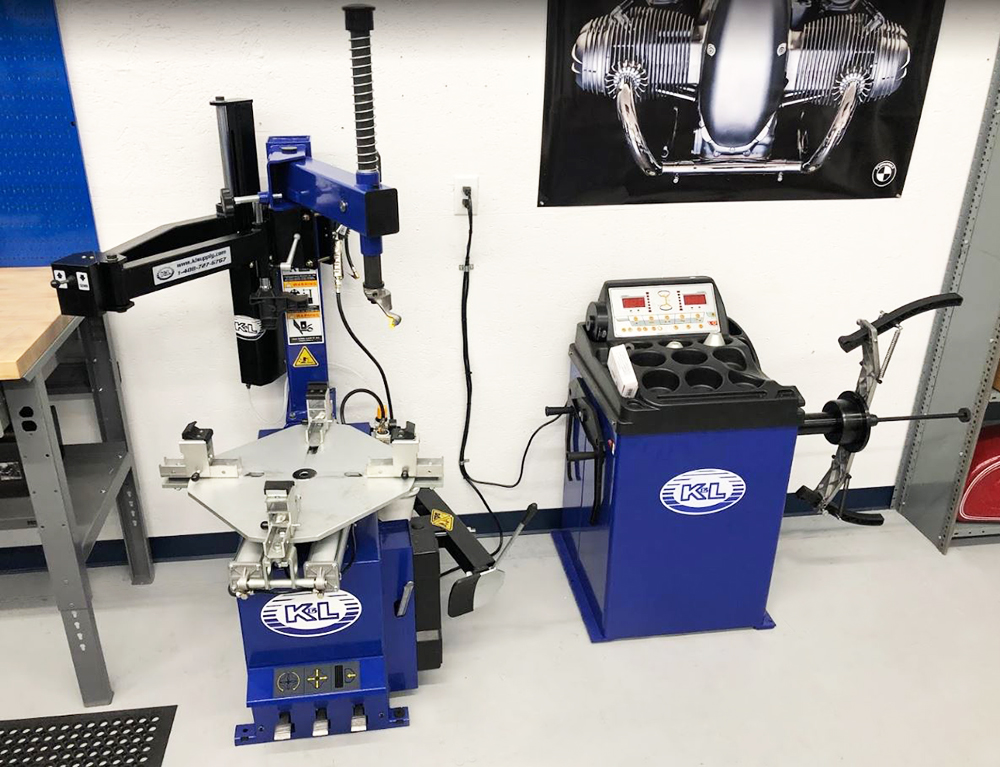 ---
NOTE: Please fill out our Contact Us form below for a cost estimate for your Tire Procurement and Installation Work
---